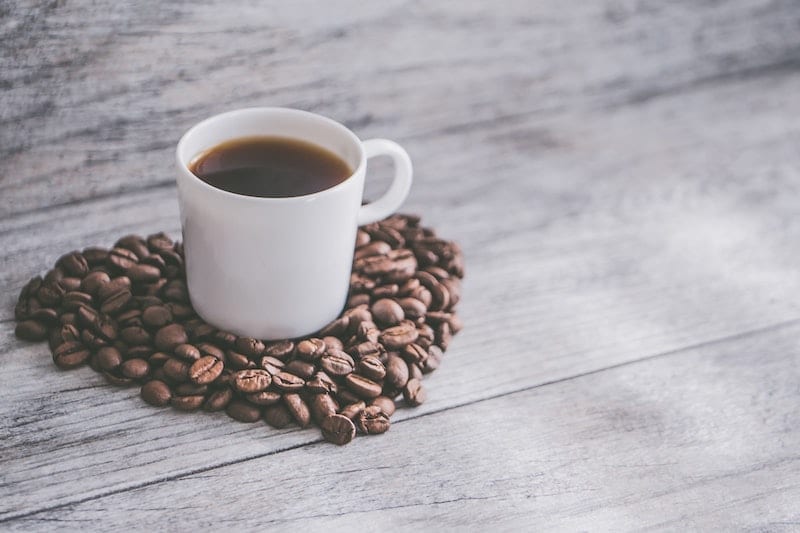 Join Our Coffee Grounds Recycling Project!
Join our Kyoto used coffee grounds recycling project and make a difference!
We launched our project in May of 2020. And by the end of July, 2023 we'd already collected and distributed 42 metric tons(42,000 kilograms) of used coffee grounds, chaff and paper filters. That's over 92,400 pounds!
Click here to see a list of our stellar supporters, who make it all possible. There are lots of ways for you to get involved, too.
Do you throw away spent coffee grounds at home or at your cafe, coffee shop or office, etc?
Or are you a farmer or home gardener in or near Kyoto who'd like coffee grounds to compost for your plants?
Would you like to help Kyoto City to reduce the amount of garbage produced?
We'll pick up your spent coffee grounds and give them to farmers and gardeners who use them for composting and for growing good things!
We're Gary and Junko, and we call our coffee grounds recycling project mame-eco.
Mame means bean in Japanese, and in this case, it refers to coffee beans! Eco is short for environmentally friendly and sustainable.
We're coffee lovers without much garden space in Kyoto's Nishijin district who got tired of throwing away our grounds, and we wanted to make it easier for ourselves and others to put them to good use.
So we put the word out to local farmers and gardeners. Then we started cycling around Kyoto, picking up used coffee grounds(and paper filters!) for reuse from cafes and other businesses and from individuals, too.
If you grow things and would like to add coffee grounds to your compost pile, we'd be glad to offer them to you! We're always looking for farmers and folks with gardens who'd like to give their plants a boost while helping to reduce waste.
We don't charge anyone anything for what we do. It's all free, there's no cost to you.
We're just here to do our small bit for Kyoto City's energetic efforts to reduce waste.
We also want to connect with our local community and give others a chance to more easily get involved with used coffee grounds recycling.
We also hope to promote the idea of recycling used coffee grounds to people throughout Japan.
The spirit behind the word mottainai, an expression that laments wastefulness, is still alive and well in Japan.
And we think it's high time it was applied to the habit of throwing away used coffee grounds!
So if any of the above interests you, please get in touch, and if you're so inclined, please share this page.
We're looking forward to hearing from you!
email: mameecokyoto@gmail.com
The smiling farmer above is Okumura san, and you can check out her frequent twitter updates featuring lots of photos from her farm in Kameoka. She also has a website in Japanese.
She got our coffee grounds recycling project off to a great start and we can't thank her enough!
(Click here to view a short video that dispels some common myths about using coffee grounds in the garden while detailing their benefits and the best ways to use them)
When Gary's not collecting used coffee grounds, he enjoys designing save the date wedding invitations at Goat Tree Designs.
Top photo by Jessica Lewis on Unsplash
Join us on instagram to keep up to date with our latest news!