21.03.01
THE KYOTO web magazine
コーヒー飲んだ後は?サスティナブルに、暮らす。#36
After You Drink Your Coffee, Then What?
Featured as the 36th story in the Sustainable Living series.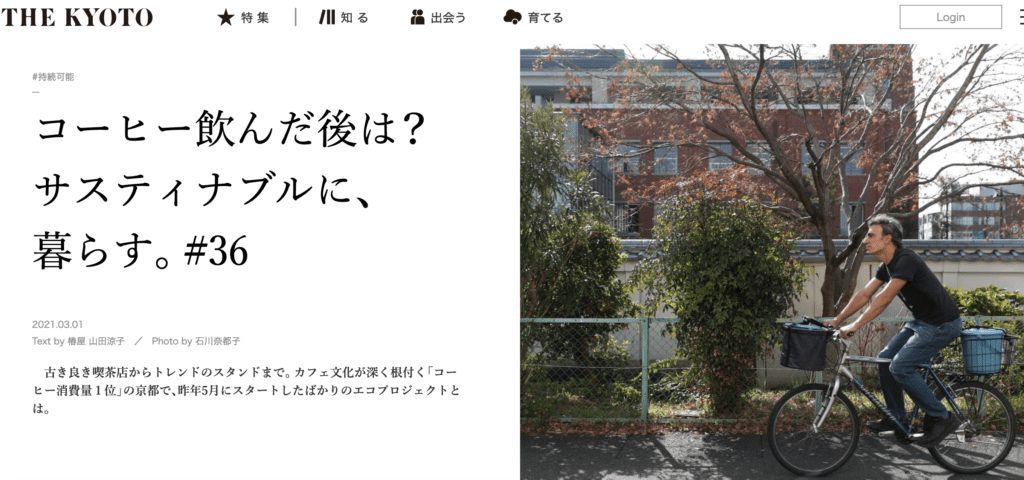 21.07.30
市民活動情報共有ポータルサイト
Kyoto City Community Activities Center Portal Website
Featured as the 17th story in the NPO Spotlight series (Japanese).
mame-eco is participating in the center's 'student volunteer challenge' program offering volunteer experience to university students.
https://shimisen-kyoto.org/spotlight/17866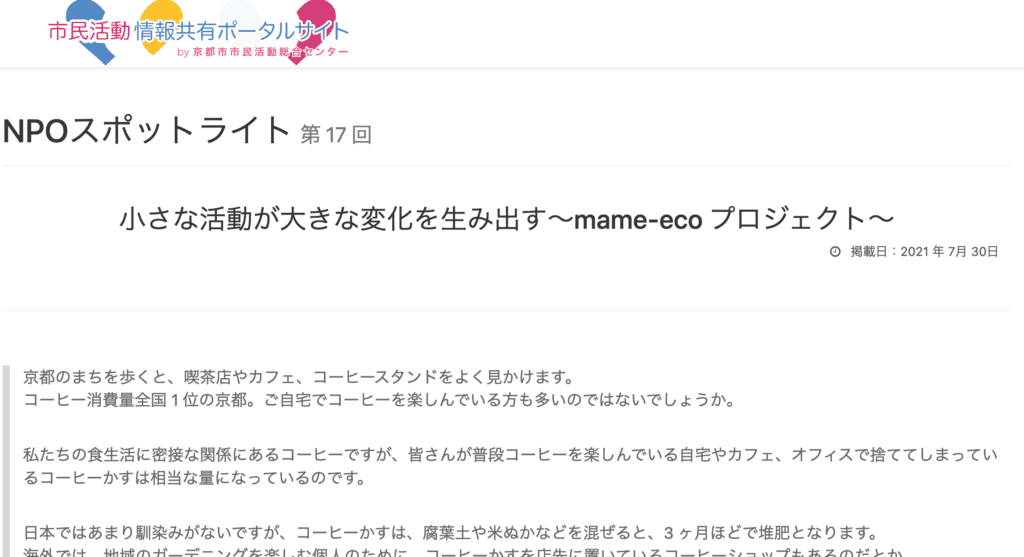 21.08.31
Kyoto Shinbun newspaper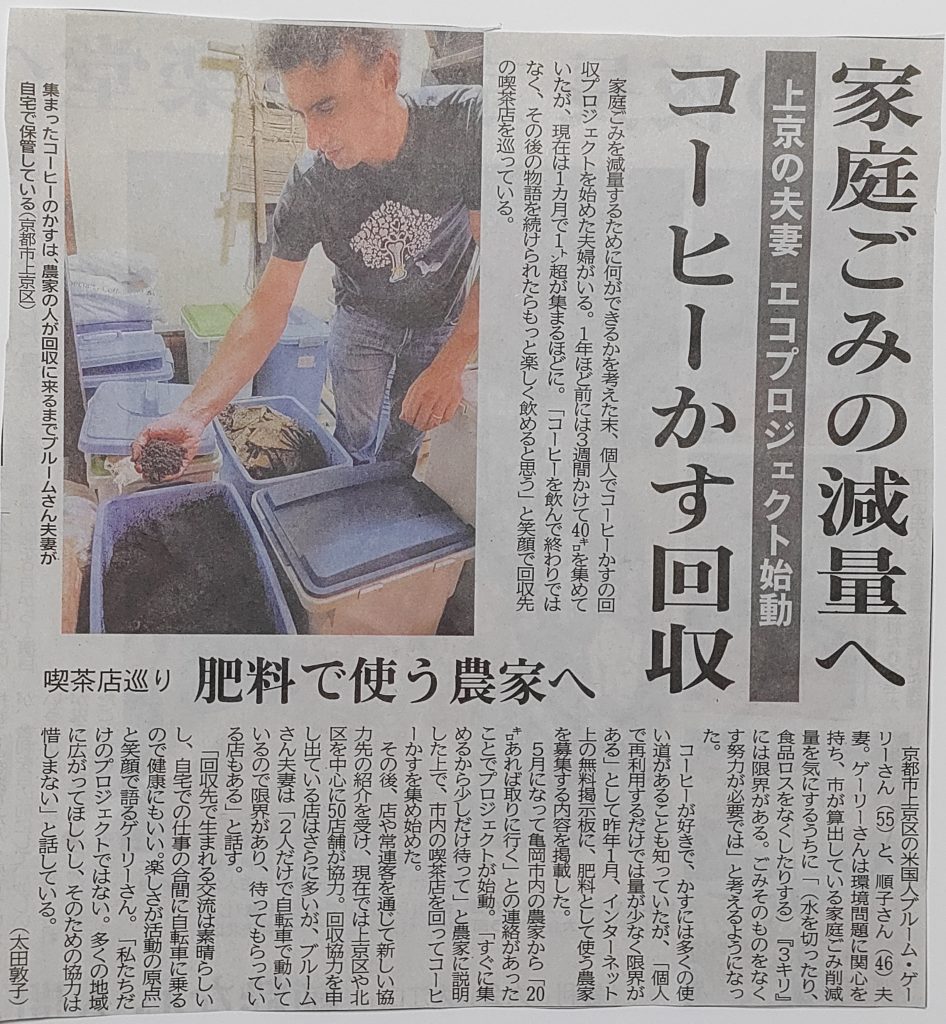 21.09.07
Asahi Shinbun newspaper
https://www.asahi.com/articles/ASP9B77HZP9BPLZB011.html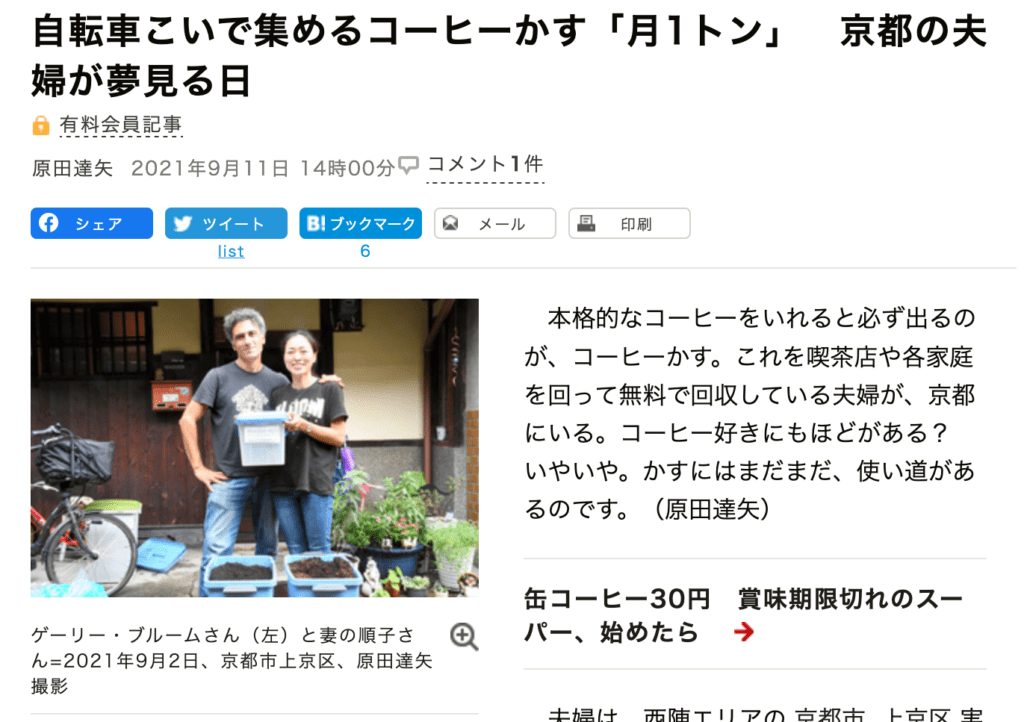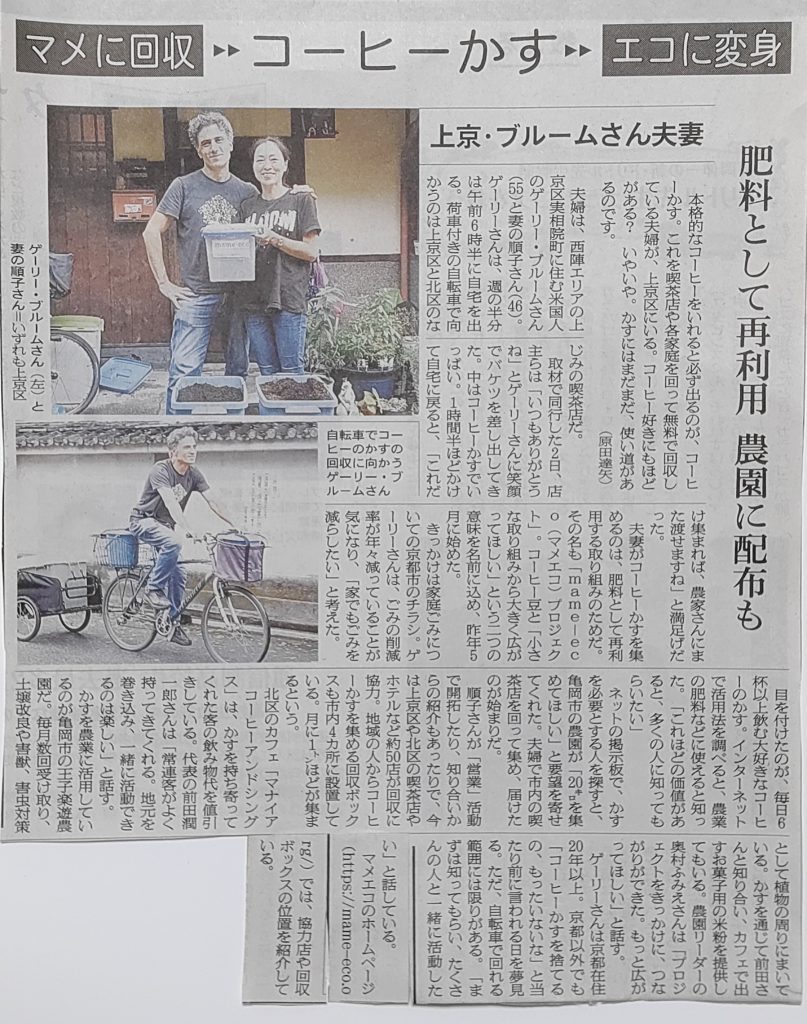 21.10.12
TOKYO FM
The mame-eco coffee grounds recycling project was introduced and discussed by the hosts of the ONE MORNING show as the subject of a seven minute segment called ONE MORE NEWS from 7:20am-7:27am.
Tokyo FM is the main station in the Japan FM Network Association, and the show was broadcast on member stations across Japan.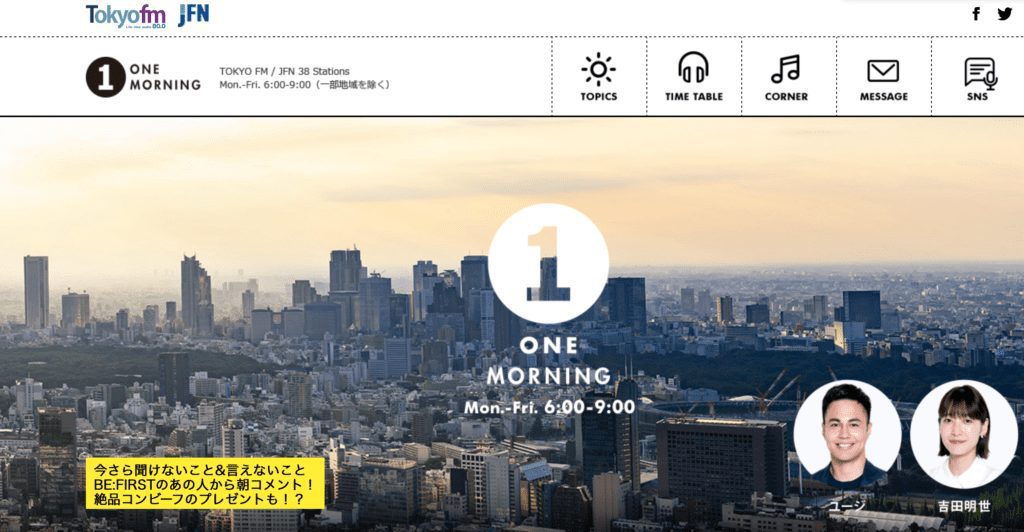 21.10.21
Mainichi Shinbun newspaper
https://mainichi.jp/articles/20211020/k00/00m/040/128000c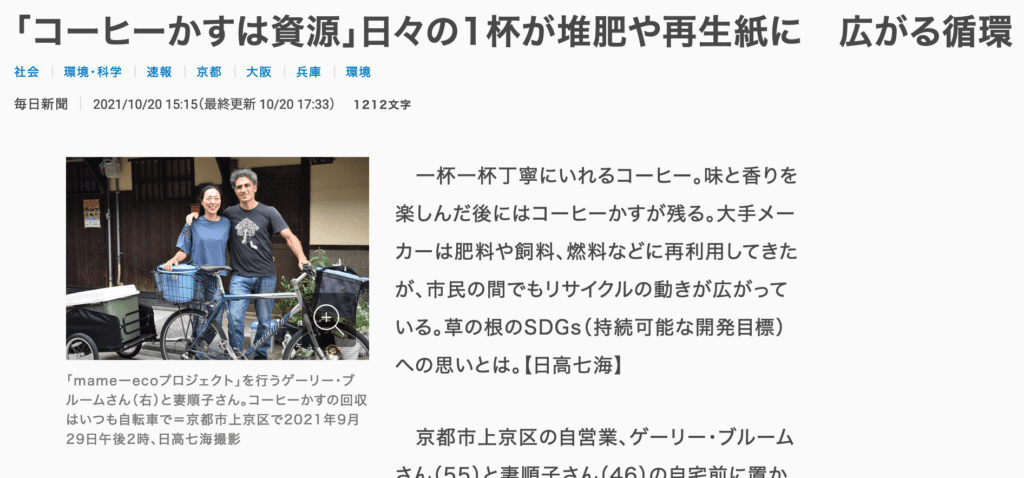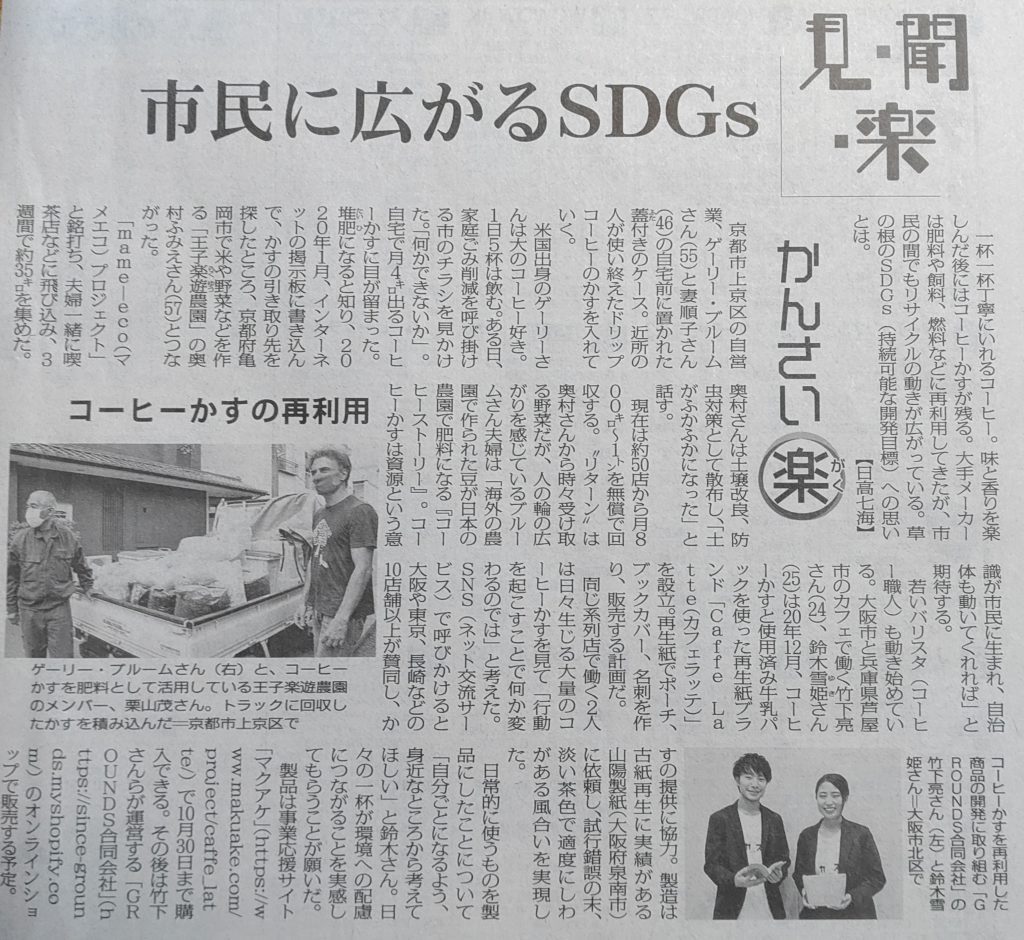 21.11.12
Hankei 500m free magazine
vol.64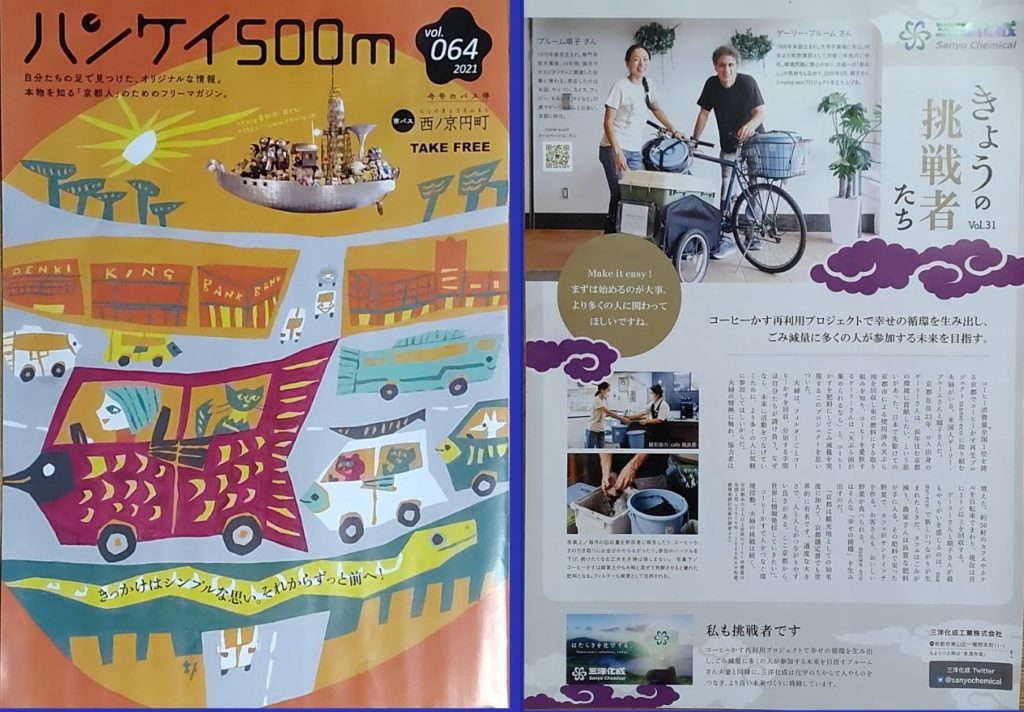 21.12.29
Kyoto Shinbun newspaper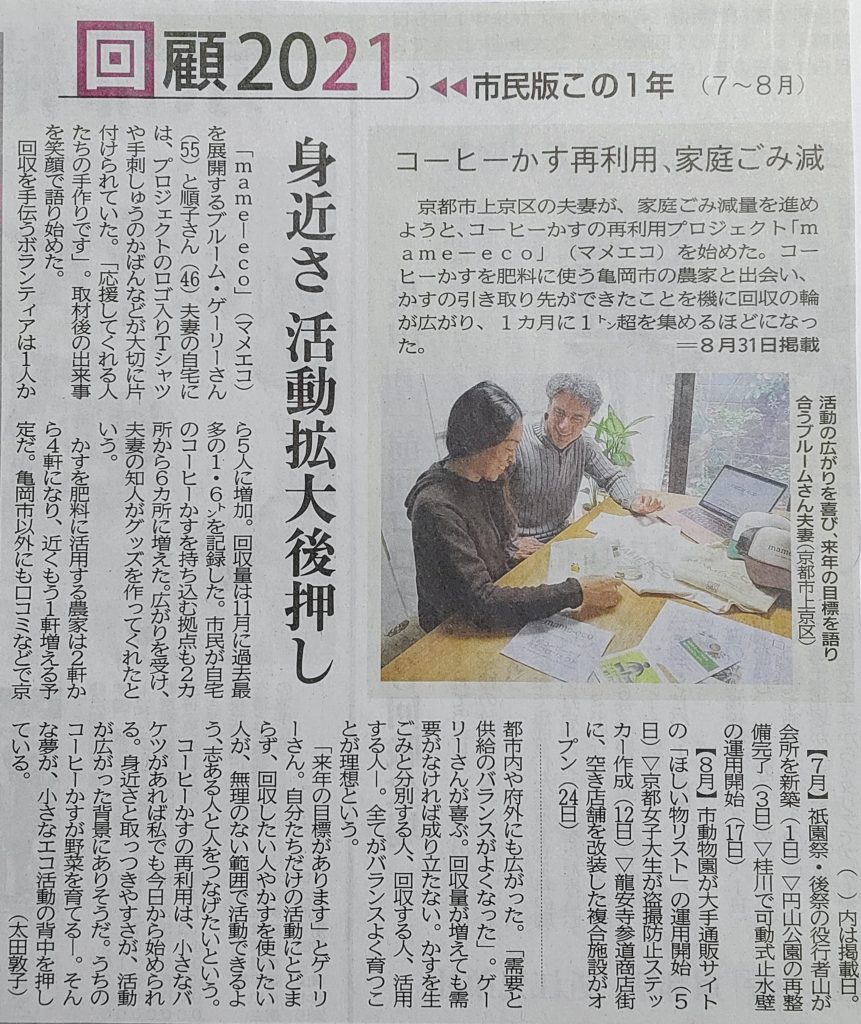 22.09.16
Kyoto Shinbun newspaper